11. Wireless connections: Wifi, 3 and 4 G, Wimax, bluetooth...
11.1. Bluetooth - 11.2. IEEE 802.11 - 11.3. IEEE 802.11 A - 11.4. IEEE 802.11 B - Wifi - 11.5. IEEE 802.11 B+ - 11.6 Wireless network 802.11 G - 11.7. Connection 802.11G+ - 11.8. 802.11N - 11.9. Wimax - 11.10. Infra-red Connection - 11.11. Wifi security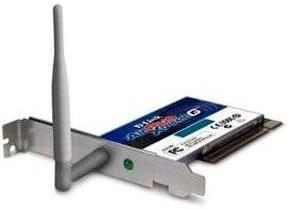 This part about network hardware could be included in Ethernet networks. However, as the wireless connection are specific, they are gathered here: WIFI, communications infra-red,...
The connection may be either terrestrial type, either by infra-red light. For infra-red links, the transmitter and the receiver must be face to face. These connections were used (without much success) for keyboards and mice and some printers. Connection Internet by satellite are seen in another chapter.
Wireless connections have taken a different direction, the simultaneous connection of several devices between - them. It can be printers, GSM and various or even networks (called Wlan - Wireless Lan) devices. The implementation difficulty the Inbox, linked to the power of the transmitter, area detection receiver (where a protocol clearly defining it) and the security of the data transmitted. This security must take account of the verification of the data but also information encryption. There is no point of securing a network if a simple radio receiver could pump all the data circulating on the network.
Terrestrial solutions pose environmental problems that few manufacturers report. There was that to walk in an industrial building (steel) to get account that environmental problems which links GSM for example. The maximum distances provided by manufacturers speak of open areas, which is rarely the case in homes or businesses, although it is possible to install external antennas in many cases. Environments disturbed by electromagnetic fields (electric machines of high power) pose the same problems as in conventional networks wiring. Often need to mix solutions with wiring network and microwave link.
This type of wireless connection allows hard cover two equipments via a microwave link. These equipments can be numerical cameras, PDA, printers,.. Bluetooth exploits the frequency band of the 2,45 Ghz ISM (Industrial, Scientific & Medical) which is normally free of right for the majority of the countries. The number of distinct frequencies used is 79. You could thus use 79 different networks in the same part. The flow of connection is of maximum 1 Mb/s for distant peripherals of maximum 4 meters and 75 kb/s for higher distances. The maximum distance is 10 meters, but can reach in certain cases 100 meters. Indeed, Bluetooth technology defines 2 categories of powers radio frequency for the personal networks, the short beach (0 dBm) which authorizes distances up to 10 meters and the average beach (+ 20 dBm) which carries up to 100 meters. The radio connection supports at the same time the data transmission and vocal with a maximum speed of data of 72 kb/s, which is in practice the maximum rate.
Made safe, this connection is transparent only if the two equipment know each other. Each peripheral east receives a code with manufacture on six bytes : three first appointing the manufacturer and the three others the machine. Indeed, each bluetooth equipment can be desactived for an automatic connection or be activated for only certain equipments. The peripherals thus use protection systems avoiding the transfer of unauthorized data. Nevertheless, safety is often decontaminated by defect and the hacking is thus possible to recover for example the data of the address book of a GSM or a PDA starting from another apparatus or to use the GSM of the neighbor for a connection Internet.
Within a network bluetooth, an apparatus is useful of Master and until 7 peripherals slaves which divide the band-width. It is possible in theory to make communicate until 10 groups of apparatuses, that is to say 80 access points or equipments.
On the contrary connections IEEE 802.11, this type of connection is not dedicated for the connections networks (even if it is possible). It makes it possible for example to connect a PDA directly to Notebook or a GSM.
Microwave link also using the frequency band of the 2,45 Ghz (ISM). The maximum flow is 2 Mb/s at a maximum distance of 100 meters. Specificities of this old standard of wireless networks go back to 1997. It is not currently used any more.
This standard operates in the frequency band 5-6 Ghz. The diagram of modulation used is "orthogonal frequency-division multiplexing" (OFDM). In this type of modulation, the signal is cut out and sent on several of different frequencies. This limits the interferences and makes possible of the speed transmissions of data going up to 54 Mb/s (either approximately 6 MB/s), but more generally the communications occur to 6 Mb/s, 12 Mb/s or 24 Mb/s.
The maximum distance between the access point (which function like Hub) and the stations east of 366 m to 6 Mbps in outside and of 91 m with 6 Mbps in interior. For short distances, it is faster than the 802.11B Wifi.
This standard is sometimes called Wifi5. It is used little in Europe but very established in the United States.
Derived from the IEEE 802.11 (1999), this microwave link also uses the frequency band of the 2,4 Ghz. It is used as connection network via specific networks cards and a central equipment called access point functioning as a hub (the total band-width is thus divided between the various PC. This connection allows a maximum capacity of 11 Mb/s on a distance of a hundred meters but the range strongly depends on the environment (walls or partitions...). The number of peripheral is limited to 10 by stations.
This solution is currently adapted for the wireless networks. Connection uses the 2 low layers of OSI model which are used for transport. Each PC, portable and peripheral included a chart network of the type WIFI with an antenna. A concentrator (HUB, switch or even router) is used as central point for the division or possibly for a connection towards a traditional concentrator.
The method of catch of line is of type CSMA/CA, identical to the Ethernet networks. A large difference all the same. When a transmitting station on a telegraphic connection Ethernet, it is with the listening of all the stations on the cable, which could not be the case in a microwave link. Indeed, the fact that 2 stations can be connected on the central node does not include that the stations can communicate directly between them if the distance is too important. For that, one uses the mechanism of "Virtual Carrier Sense". A station wanting to emit transmits a small package called RTS (Request To Send), which indicates the source, the destination and the duration of the transmission. The station answers, if it is free, by a package of control called CTS (Clear To Send) which includes same information of duration. All the stations which receive a RTS or a CTS start an indicator of Virtual Carrier Sense (called NAV - Network Allocation Vector) for a certain time.

The maximum distance in outside east of 503 m to 1 Mbps in outside and of 152 m in 1 Mbps in interior.
A router WIFI can be used of router or bridge. He generally uses 2 directional antennas. The networks adapter are specific, with an external antenna.
The 802.11 B+ is derived from the 802.11 B. It uses the same frequency band but characteristic of in encoding specific since this one is done on 64, 128 or even 256 bits. For recall, current versions Internet Explorer used only 128 bits encryption. This system allows flows of 22 Mbps, that is to say the double of 802.11b.
It is completely compatible going down with the standard 802.11B. A peripheral 802.11B+ will thus accept connection with the peripherals 802.11B. On the other hand, this standard is not normalized. It is thus possible that 802.11B+ equipments from different manufacturers are not compatible.
Even if standardization goes back to May 2003, some equipments left front. The first really to the standard left at the beginning of July 2003. This standard wireless allows connections with 54 Mbps by using the frequency band of the 2,4 Ghz (as the 802.11 b). This use of the same zone of frequency should make it possible to mix access points 802.11 B and 802.11 B+ (in the same mark). The central point adapts its speed according to the connected peripheral, allowing to customers 802.11 B to connect itself.
This improvement of the 802.11G left the at the beginning of 2004 and double 802.11G connection speed to reach 108 Mb/s.
Currently under development in 2006 (draft version), this standard is only normalized since 2009. The theoretical maximum speed is 150 (version N-150) to 300 Mb/s (version N-300) for 54 Mbps in 802.11G. This speed is that of transport and does not take account of controls, encryption,... included in the message codes. In practice, the effective rate is between 100 and 200 Mb/s.
802.11N uses MIMO (Multiple Input Multiple Output) which allows to sends and receives using three antennas simultaneously. By changing the positioning of the 3 antennas from the point of access to the network adapter, increases the maximum (but still under 100 yards) distance. This solution does not "pass the walls" but allows in some cases circumvent. 802.11N uses at the same time the frequency 2.45 Ghz - ISM band and the 5 Ghz band (used by the 802.11 has). 8 channels can be used (23 or 3 is the number of antennas) to one in other connections.
Wimax (Worldwide Interoperability for Microwave Access) is a wireless broadband and long distance connection. It allows a flow rate of 70 Mb/s on maximum 50 km. It is a point-to-point link. This solution is being implemented in Belgium (2008) and in France since late 2006, but little followed as in competition with the 3 G network based on the GSM transmissions.
This is not a WIFI, it does not use the ISM frequency range (free to use) and prior authorization is required. Different versions are used:
The 802.16 version allows a distance of 20 Km with a maximum flow rate of 12 Mb/s. The used frequency band is located between 2 and 11 Ghz. It is obsolete.
Released in 2004, the 802.16 d standard achieved distances of 50 km. It is this standard which is currently marketed for Internet connections.
The 802.16e released in 2005 transposes the Wimax for mobile telephony with a transfer rate 30 Mb/s over a distance of 3 km. It is one of two 4G with LTE systems. This solution is beginning to replace connections 3G current (flow of 400 to 700 Kbps) end 2012. The frequency range is between 2 and 6 Ghz.
Version 802.16f allows access from several different points (mesh topology).
802.m is being elaboration with 100 Mbps speeds.
Wimax uses multiplexing OFDM (Orthogonal Frequency Division Multiplexing) which uses several different frequency ranges at the same time, separating applications.
This type of connection will disappear and be replaced by terrestrial connections above. The first problem of this type of connection comes from its mode of operation, the light. Connected devices must be perfectly in front of the other, which is not always easy. In addition, many solutions have been proposed. Even if the IrDA (installed in HP990CXi printers for example) link took more magnitude than the other bonds, this multitude of system to greatly reduced business fields.
Binding infra-red IrDA enables a connection of 1 meters for a maximum speed of 16 Mb/s.
If you can connect to your network without a physical connection to a certain distance, others can also. To avoid that others do to put their nose in your network or use your bandwidth to download music or other exploits of budding hackers, your connection without wires must be secured.
The first security protocol used is the Wired Equivalent Privacy (WEP). It dates from 1999 and its features are relatively low. WEP is implemented by default in the old ADSL routers but easily decodable by small software tools. It uses a known key of fixed length connection two points on:
64-bit (WEP64). 24 bits used by encryption followed by 40-bit key (10 digits in hexadecimal).
128-bit (WEP128). 24-bit for encryption, the 104 bits for the key (26 digits in hexadecimal)
256-bit (WEP256), 24 for encryption and 232 bits for the key (58 in hexadecimal), rarely used, replaced by WAP below
The next solution in 2003 through the 802.11i security protocol. The delays in the development of the standard led to the use of WPA (Wi-Fi Protected Access), a lighter with a 128-bit encryption version. In this case the key is more fixed but can be directly a sentence.
Two methods are used
In the standard version in the access of trade points, a key is known of all equipment to return to communication. We talk about WPA - PSK (pre-shared Key). More secure than WEP, it is also end via free software.
TKIP mode (Tempory Key Integrity Protocol) uses an additional protocol associated with a server (generally using Radius), which uses a random key combined with a known phrase of both devices. When the first communication (if the user key is correct), the random key is sent in clear. In subsequent communications, this second 48-bit key (known initialization vector) will be not only encrypted but also modified up to several times per second. It is the enterprise WPA version.
The 802.11i standard is associated with the WPA2 Protocol but is little installed in standard wireless equipment. Here, too, the two modes exist. As a difference from the first version, the encryption is passed 256-bit and the encryption method has changed completely. This solution still poses many problems for interconnection between equipment in the absence of complete normalization of the WPA-2.
Two other methods are used. The first is to hide the SSID of the network. As the access point does not name, it should be known to the computer to be able to connect. Interesting because outsiders do not even detect a wireless network, but can be detected by different software or even Seven and Vista but without knowing the name to use.
The last method involves filtering by MAC address of network cards. Only network cards (and therefore computers) whose MAC address is included in the list are allowed to connect. It is currently the safest security solution especially when it is used at the same time as the other methods above.
In relation: